Life balance: work, care, rest and personal time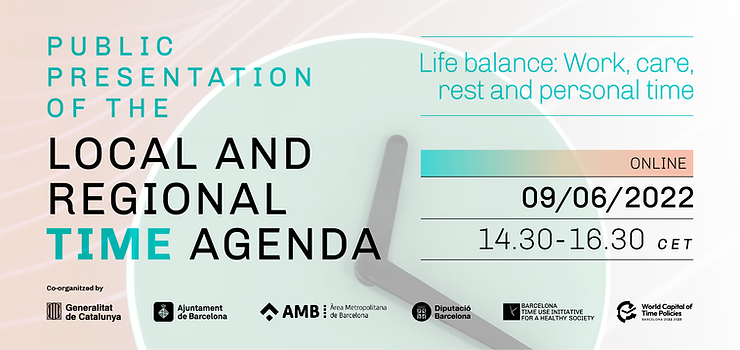 The Local and Regional Time Agenda is a pioneering compilation of time policies implemented in a post-COVID era by local, metropolitan and regional authorities from distinct corners of the world. This agenda aims to become a guide for those institutions interested in time policies as a tool to transform the society of the 21st century by making it healthier, more egalitarian, more efficient and more sustainable for all. It provides an updated compilation of time policies grouped by different topics as well as practical recommendations on how to implement them.
In particular, this publication tackles a time-related topic of global relevance: "Life balance: work, care, rest and personal time". Historical
and current data point to deep disparities among people all over the world, especially between men and women. In the 21stcentury,
citizens, their institutions, private companies and social agents need to define and find a better life balance.
This Agenda is coordinated by the Local and Regional Governments Time Network, the international network to exchange and promote
implementable time policies generated at the local and regional level.
Local and Regional Time Agenda on Life balance